4-Star Admiral: Obama Is Leading The Muslim Brotherhood, Who Has Infiltrated All US Security and Intel Agencies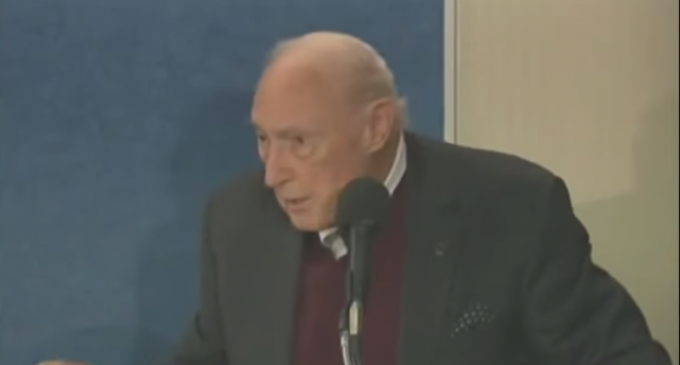 "The transformation has been in the full swing ever since 2008," states 4-Star Navy Admiral James A. 'Ace' Lyons, the former Commander-in-Chief of the US Pacific Fleet.
"We've gotta helluva job ahead of us. With the Muslim Brotherhood penetration in every one of our national security agencies, including all our intelligence agencies and, as reported by some, our lead intelligence agency headed by a Muslim convert, this is not going to be an easy task," the Admiral further stated.
Watch the Admiral issue this dire warning in the video.
"Political correctness has neutralized all our military leadership," Admiral Lyons explains. This is one major factor that kept Obama out of prison.
The Admiral isn't the only high-level military authority to tell us all this,
3-Star U.S. Army Lt. Gen. William Boykin
has as well.
4-Star Admiral Slams Obama: Muslim Brotherhood Infiltrated All Of Our National Security Agencies