Ready for Day One. Trump poised to take executive actions
By
Kelly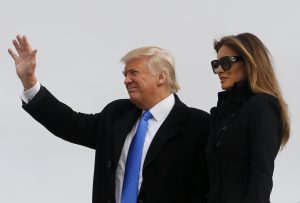 Donald Trump is ready to begin taking executive actions on his first day in the White House on Friday to move quickly on his pledge to crack down on immigration, build a wall on the U.S.-Mexican border and roll back policies of outgoing President Barack Obama.
Trump, a Republican elected on Nov. 8, arrived in Washington on Thursday with his family to kick of a weekend of festivities and spoke to a gathering of members of his incoming administration.
After being sworn in during a ceremony at the U.S. Capitol on Friday, Trump is poised to wield one of the most powerful tools of his office, the presidential pen, for executive actions that can be implemented without the input of Congress.
READ
MORE