Jaw dropping Alteration Seen on Map in New Muslim Congresswoman's Office
By

C. Douglas Golden

January 4, 2019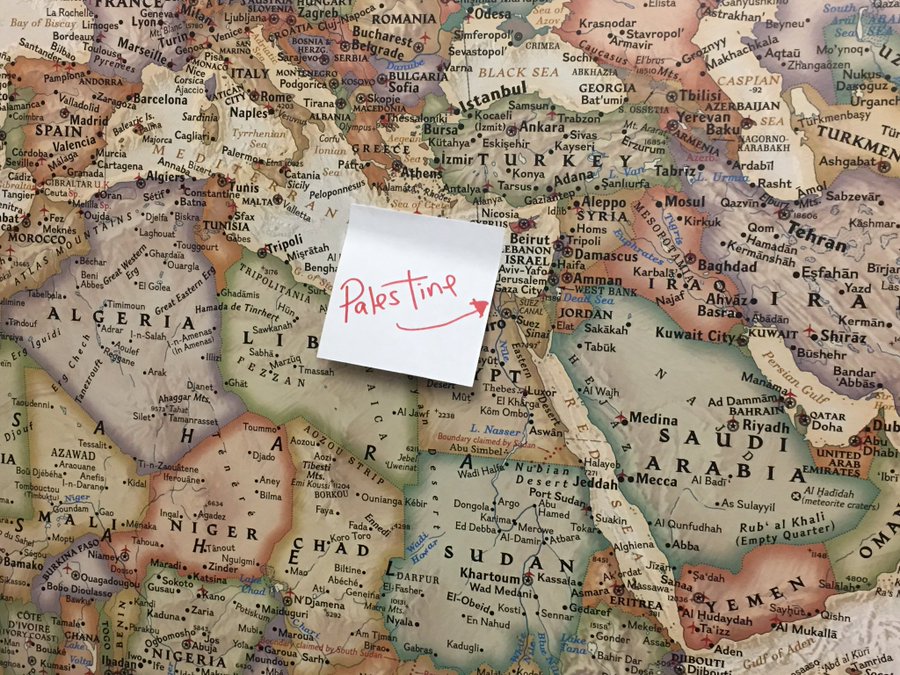 Compared to Ilhan Omar of Minnesota, Rep. Rashida Tlaib hasn't received as much attention. Both became the first two Muslim congresswomen to take office on Thursday, but Rep. Omar has a much longer history of controversy, particularly given anti-Semitic tweets and support for the BDS movement.

However, on moving-in day, Rep. Tlaib — or someone in her office — certainly managed to do a bit of catch-up work.

In a picture posted by BuzzFeed News' Hannah Allam, a world map in the Michigan Democrat's office shows Israel covered over with a post-it note saying "Palestine" and an arrow pointing to the country.

"Someone has already made a slight alteration to the map that hangs in Rashida Tlaib's new congressional office," Allam, who covers Muslim life in America, said in her tweet.
READ MORE