The University of Delaware and the case of the phantom hate crime
September 25, 2015 by Matt Vespa
On Monday, Townhall's news editor, Katie Pavlich, went to the University of Delaware to give a speech about the Second Amendment. University of Delaware's student group–Students for the Second Amendment–
had invited Pavlich
to speak about the issue, which was open to the public at the cost of three dollars. Yet, Pavlich criticized the Black Lives Matter (BLM) for their atrocious "
pigs in a blanket
" chant – and the overall movement – as one that promotes violence against police officers. Well, surprise; that didn't bode over well with some folks on the left and a protest was organized during her visit to U-Del.

There was a heavy security presence at the event, and it ended without any major incidents. Yet, reports of nooses being hung in some trees on campus one day after Pavlich gave her speech got everyone freaking out about hate crimes. There was only one problem:
these weren't nooses
, thus no hate crime: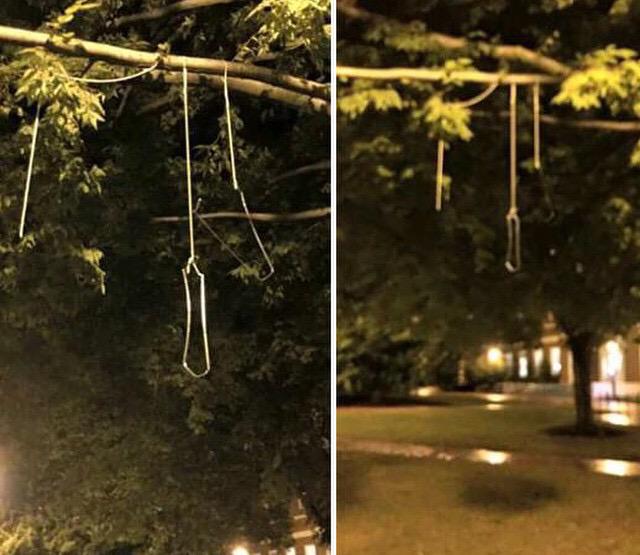 University of Delaware police say what was originally believed to be "nooses" hanging from a tree on campus were actually leftover lantern decorations.

Officials say a hate crime investigation ended when it was determined the items were paper lantern decorations leftover from an event that was held on campus on September 16.

The items that were left in the tree were part of a decoration from a paper lantern that was used during an event held on The Green that was a UD-sanctioned event," University of Delaware Police Chief Patrick Ogden said Wednesday morning.

It was determined that the paper lantern decorations were removed from the tree, but the strings were never taken down, leading to them being mistaken for nooses.